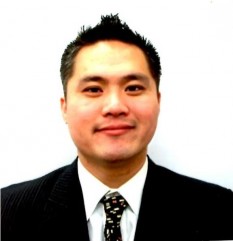 Dr. David Thai received his Doctor of Dental Surgery (DDS) at the University of California, San Francisco (UCSF).   He is a bay area native and received his Bachelor of Science in Microbial Biology from the University of California, Berkeley (UC Berkeley).  Dr. Thai is currently a guest lecturer at UCSF and has been published in the Journal of Oral Implantology.  He is trained in comprehensive care dentistry and makes it his goal to educate, motivate, and restore each patient's smile and health.
Dr. Thai is an active member of the American Dental Association (ADA), California Dental Association (CDA), and Santa Clara County Dental Society (SCCDS).
Community involvement is important to Dr. Thai.  He has been involved with fabricating sports mouthguards for the basketball and wrestling programs at San Francisco State University (SFSU), as well as for the Cal football and rugby teams.  Internationally, Dr. Thai has provided dental care in Jamaica in 2012 and 2013 through a non-profit, Great Shape! Inc.
Outside of dentistry, Dr. Thai enjoys watching SharkTank, playing competitive badminton, and spending time with family and friends.  His favorite personality traits are empathy, humility, and humor.